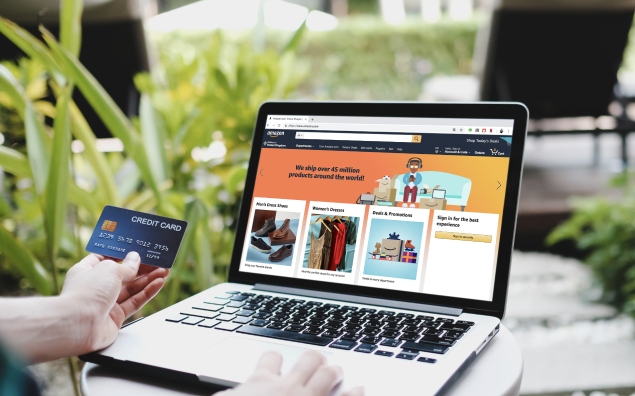 Understanding different ad formats and placements on retail media
Mostafa | September 29, 2022
Share via
Retail media or advertisements placed on a retailer's website to influence the customers buying decision at the point of purchase have seen their adoption going through the roof amidst the pandemic as in-store interactions have seen a hit in these times, and brands want to reach out their consumers wherever they are. This is an effective mode of advertisement for brands as the shopper is in the purchase mode and the intent to shop is high. Moreover, the advertisements in the retail media can be displayed on the home page, category page, search page, and product detail page, which enables the brands to reach potential shoppers during the various stages of their shopping journey. In this blog, we will discuss the top five reasons that are fuelling the growth of retail media networks and how it is helping retailers, brands, and consumers in the highly competitive digital marketing and advertising space.
Comprehensive Data
Some big retailers who have started their retail media networks like Amazon, Walmart, and Krogers have access to the humongous amount of first-party data generated through millions of users visiting their websites and mobile apps monthly and shopping on their platforms. That means the retailers know the brand's customers more than the brands. They have access to data on the consumer's interests, purchase behavior, and much more. So, for most brands that rely on retail distribution, leaning on retail media becomes vital in the absence of third-party cookie tracking because of the minuscule scale of first-party data they can generate on their own. As for others, most of them cannot effectively use their data set, as their data are siloed away in places like their company's CRM or website analytics. As a result, only a tiny fraction of available data is ever used meaningfully. Hence, for the brands and advertisers, leveraging the solid data set of retail media networks to improve sales becomes a lucrative option, which in turn is driving their growth.
Highly Personalized Targeting
Retail media provides brands with highly personalized targeting capabilities, effective ways to measure the ROI on their ad spending, and flexibility to track down spending to the SKU level, making this channel popular with established and new brands across categories but primarily with the companies operating the CPG domain. The strength of retail media networks lies in their ability to form a relationship with their consumers on the back of high-quality data, which helps them to understand and preempt the consumer's buying behavior and pattern and support their partners to deliver highly personalized offerings that create maximum business impact. Moreover, many retail media networks allow brands to send out tailor-made coupons, offers, and relevant promotional mailers to their audiences, encouraging frequent repeat purchases.
Additional Revenue Stream for Retailers
Retail media has created an additional revenue stream for retailers in the already thin-margin e-commerce business. According to global management consulting firm BCG, big retailers are already racing towards a $100 billion high-margin annual revenue prize in retail media, as it helps them make better use of their customer's data to help create better targeting and content. In addition, some retailers have taken to advertising in a big way riding on the massive amount of customer data they have generated over the years, the most notable being Amazon. For example, e-commerce giant Amazon revealed that its advertising business surpassed the $31 billion revenue mark in 2021, making it the third-biggest digital advertising company just behind technology behemoths Google and Facebook. While its second closest rival, Walmart, the biggest retail company on the planet, generated revenue of over $2 billion last year from advertising as the company expanded its marketing technology stack.
Efficient Advertising Spends Tracking
With retail media networks, brands can effectively track the impact of their ad spending as the ad impression and sales take place on the same platform. In other words, it is relatively more straightforward for brands to tie ad spending to sales when advertising on the retail media network. This provides brands with clear ROI insights and allows them to tweak their strategies in order to reap the maximum benefits of their ad spending.
Better Consumer Experience
Retail media networks help retailers leverage additional revenue streams, which benefits the shoppers as it allows marketplaces to offer better price control to customers. As a result, retailers will absorb some costs, pass on the benefits to the consumers, keep the traffic on their website, and acquire vital first-party data for the advertising business. Apart from better price control, retailers improve the customer experience through retail media by providing better product suggestions and helping them make appropriate purchase decisions.